The First Leg of Gallery 88's Ghostbusters Show Kicks off this Weekend
For years, fans of Ghostbusters have pined for a show of officially licensed art for the film. Well, earlier this year they got their wish, when it was announced that Gallery 88 would be hosting a show devoted entirely to Ghostbusters to celebrate its 30th anniversary.  In fact, they got even more than they could have ever possibly imagined, when it was revealed that there would be four separate shows in four different cities.  First up is this Saturday in New York City.
[caption id="" align="aligncenter" width="419"]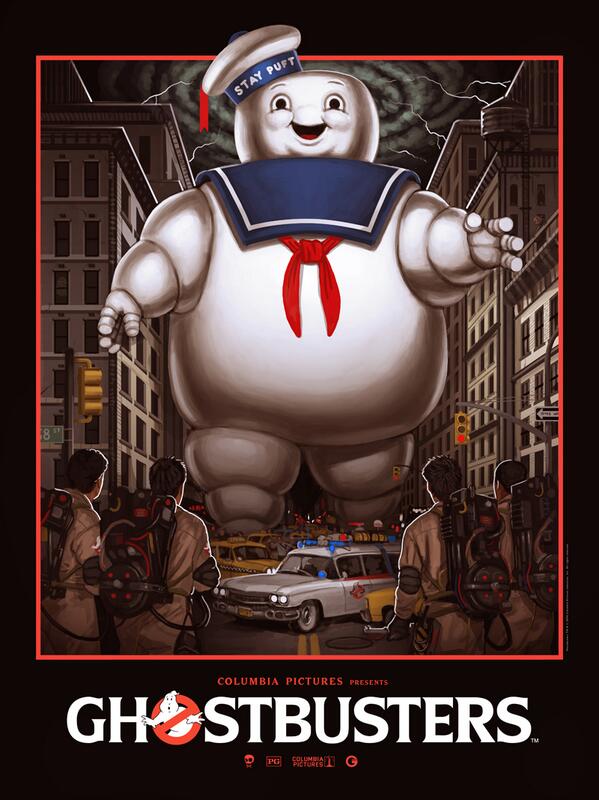 Art by Mike Mitchell[/caption]
Between the artist list and the previews that have been revealed so far, it looks like the show will deliver some incredible art for the film.  Scheduled to have work at the show are Mark Englert, Mike Mitchell, Scott C, Rich Kelly, Joshua Budich, Godmachine, DKNG, Jason Edmiston, Gary Pullin, Dave Perillo and many, many more.
[caption id="attachment_5751" align="aligncenter" width="600"]
Artwork by DKNG[/caption]
The artwork will be spread out through various outlets and will be very limited. As Gallery 88 explains:
"A majority of the artwork will ONLY BE AVAILABLE by attending one of the galleries in-person. A very small allotment of prints has been set aside for each city, with a smaller selection at our final Comic Con stop. This is the ONLY way to purchase this artwork. There will be small surprises at each stop as well." [caption id="attachment_5733" align="aligncenter" width="432"] Artwork by Joshua Budich[/caption]
The show opens this Saturday from 7-10PM.  There will be three more shows in the coming months in LA, Chicago and San Diego for Comic Con. To those attending, enjoy the show!