Olly Moss Previews New Game of Thrones Prints
Over the past year, Olly Moss has created quite a nice side venture creating  5x5 character prints and selling them directly to fans.  He started with the great video game character series, followed it up with the minute Walts to commemorate the end of Breaking Back, and recently did the same for True Detective.  Next up, is a series of prints to celebrate the season 4 premiere of Game of Thrones.
[caption id="" align="aligncenter" width="360"]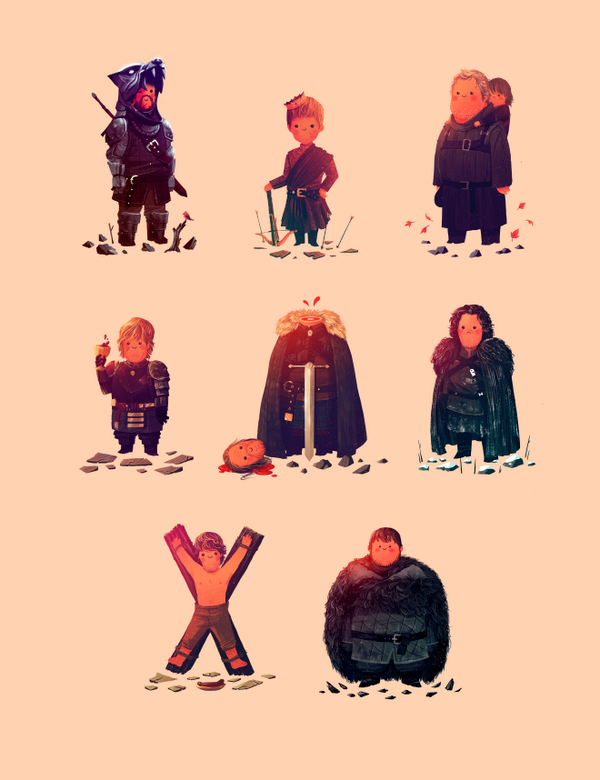 Olly Moss - Game of Thrones Preview[/caption]
As can be seen above, Olly has already previewed some of the completed prints he plans to release. As usual, Olly has created clever designs that allow fans to celebrate a series they love without taking up too much wall space.  
What we know so far is that this will be a timed edition that should coincide with the debut of season 4, which is on April 6th. We're not sure when the print will debut, but you can count on sometime between now and the premiere. We'll keep you update as more news is released! 
Update: These will go on sale at some point tomorrow in Olly's Store. Full image of all the characters below.